CCRN is an affiliate of the Santé Group. We employ highly dedicated and thoroughly trained professionals who are inspired by the challenge of meeting the daily needs of our clients.
Our Core Philosophies Include:
Building a high-performance culture by facilitating the professional growth and development of all employees;

Encouraging collaboration among all staff to achieve organizational goals;

Providing a competitive total compensation package to all employees;

Fostering a work environment in which employees are listened to, and respected by their peers and supervisors;

Building an ethical culture characterized by transparency and socially responsible behavior.
Our Benefits Include:
medical, dental, vision, short and long-term disability;

flexible spending accounts;

basic and supplemental group life insurance;

a 403(b) retirement plan;

a tuition reimbursement program;

an employee assistance program;

credit union membership; and

an employee perks program.
Staff Spotlight
Learn more about the CCRN team!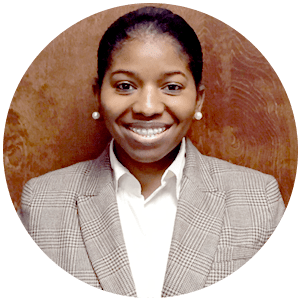 FAREWELL SPOTLIGHT: ANNEKA BULLOCK
It is with sadness that we say goodbye to Anneka. Anneka is a dedicated and compassionate PCA who has worked closely with a number of our students who have various challenges.  Anneka always has a smile on her face. Even though she often had assignments at schools that were over an hour drive for her, she was always punctual, professional and pleasant.  Anneka – you have been an asset to this company.  We wish you the best of luck in the future with all of your exciting endeavors.  You will definitely be missed by the entire team at CCRN.

NEW TEAM MEMBER SPOTLIGHT
Kerry Ferraro
Kerry comes to us with a bachelor's degree in psychology from Kutztown University and over 10 years' experience; most of which was through the Devereux Foundation. She held numerous positions there such as Residential Counselor, Social Services Coordinator and Program Consultant. She knows all the ins and outs of IEPs and ISPs as well as sign language and the Picture Exchange Communication System (PECS). Her exuberant personality and bright smile make her an absolute pleasure to work with!

NEW TEAM MEMBER SPOTLIGHT
Mike Huber
Mike has a Master's in Fine Arts and was a dedicated art teacher for 10 years. He worked with some of most emotionally challenged youth in the inner city before deciding to retire. Still having a strong desire to impart his love of art and dedication to helping children, Mike decided to merge these two strengths into working with one student rather than an entire class. His skills are amazing and we are so glad he came to us! He is a conscientious, creative and professional employee and we are happy to have him on our team.

NEW TEAM MEMBER SPOTLIGHT
Karen Zullo
Karen received her Bachelor's degree in Early Childhood Education and worked as a nursery school and pre-k teacher for 12 years. We like to say that Karen is a jack of all trades because she is so much more than a teacher. She received her EMT certification in 2010 and has been an American Heart Association CPR and First Aid Instructor since 2011. She volunteers on the local rescue squad as well as in the Kiwanis club organization, helping local food banks, schools and other children in the community. Karen has a great sense of humor and she totally cherishes the students she works with. We love that she has joined our team.